Meet our Founder
Beverly Claiborne, the essence behind ABIDE products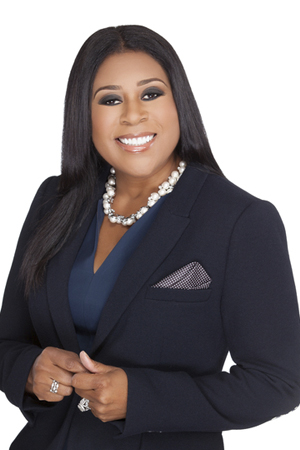 Beverly Claiborne, CEO, and Founder of ABIDE FAMILY BLESSINGS LLC is a woman whose personal experience with God is authentic and the driving force behind everything she teaches. She is a Wife, Mother, Evangelist, Life Coach and Author. In her book Abiding in God's Word, Beverly encourages her readers to take a candid look at their own life. 
Before stepping out on faith to make Abide Family Blessings and Abide Products & Services a full-time career focus, Beverly owned a successful Interior Design firm in Ellicott City, Maryland. Before running her own business, she served in management for three nationally known companies: General Electric, Coca-Cola Enterprises, and MCI. Beverly attended Indiana/Purdue University in her hometown of Indianapolis and currently resides in Glen Allen, VA with her husband Cary and has three children. 
In her spare time, Beverly is the Virginia Network Chapter Leader for Christian Women in Media Association (CWIMA). She volunteers at the New Life for Youth Mercy House for Women, and the Taffy Dollar Ministry Prestige Program, which is focused on empowering and building the self-esteem and self-worth of women who are involved in the sex industry.  Beverly also volunteers at her son's High School for various activities.
She is a Christian author and speaker who is the first to say, "I face the same challenges that every other woman faces". Life gets challenging at times, and it takes much more than the world can offer to lead a "Purposeful and Joyous" life. Beverly encourages all her audiences to "Abide in God's Word" —this message is for women who are struggling and to those who think they are doing pretty good. She inspires women to "Live Wise" and "Live Well" by applying Godly principles to their lives.